Berocca Performance Orange Effervescent Tablets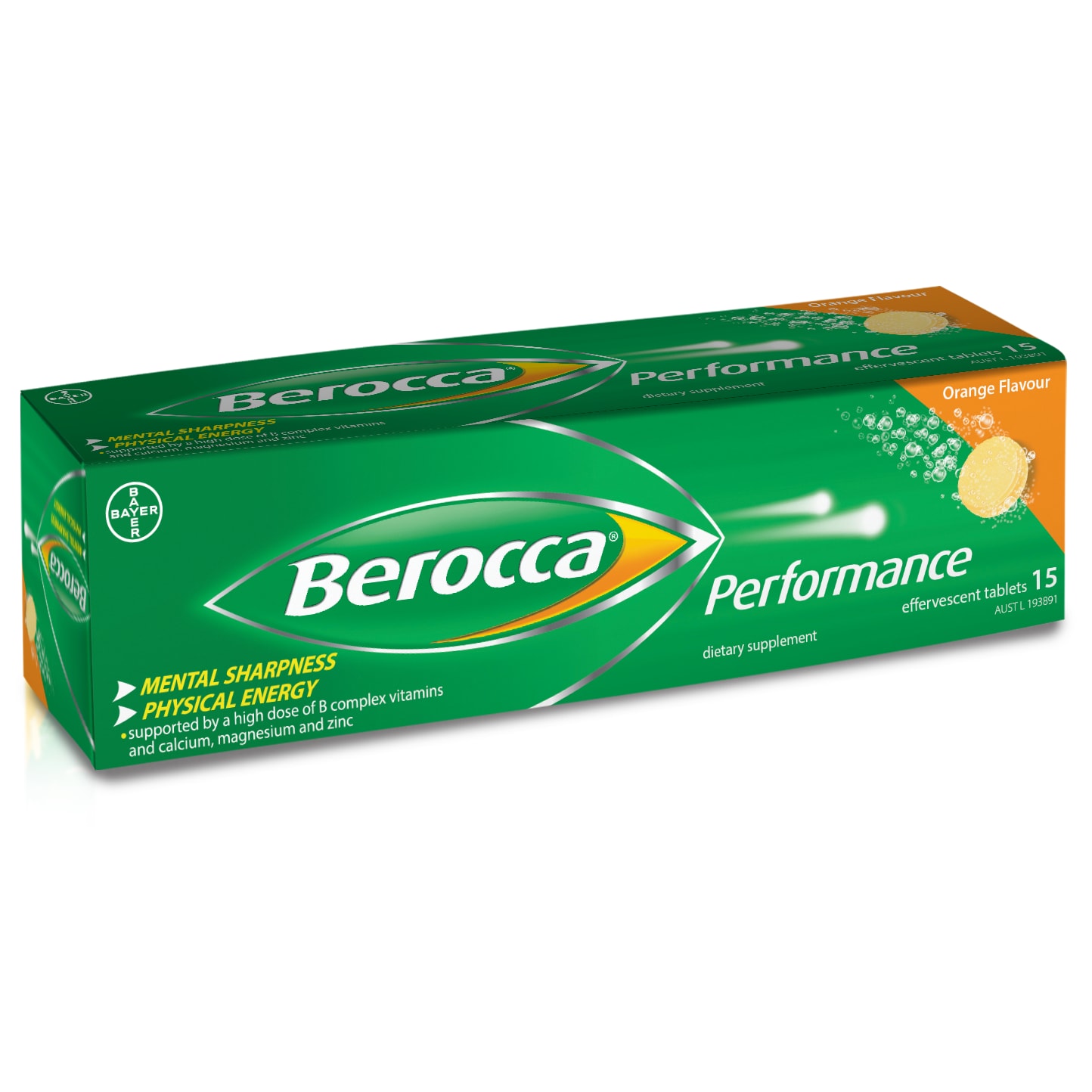 Berocca Performance Orange Effervescent Tablets
A clinically tested tablet with 12 essential vitamins and minerals. Berocca supports the release of energy so you can be at your best, whatever daily challenges you're facing.
Getting your Berocca couldn't be simpler. Drop a tablet into a glass of water and leave it to dissolve. Take maximum one a day. Whether you have a busy day ahead or studying for exams, Berocca is a little drop of positivity to support you feeling at your best. Spark your energy!
Available in 15's pack
Formula
The formula of magnesium, zinc, calcium, vitamin C and eight B vitamins helps release energy from your food, reduces tiredness and fatigue and also supports physical and mental stamina. This makes Berocca the ideal choice for getting through those late nights and challenging days.
Ingredients
Each Berocca contains:
Vitamin B115 mg
Vitamin B215 mg
Vitamin B350 mg
Vitamin B523 mg
Vitamin B610 mg
Vitamin B12 10 μg
Vitamin C500 mg
Vitamin H150 μg
Folic acid400 μg
Calcium100 mg
Magnesium100 mg
Zinc10 mg
Find the right
Berocca for You
Stay focused even when you're tired! Find more Berocca products for your energy boost.
Discover
Life Energy
Feeling exhausted? Find out how to get more energy! Learn how to boost your energy for your everyday needs!